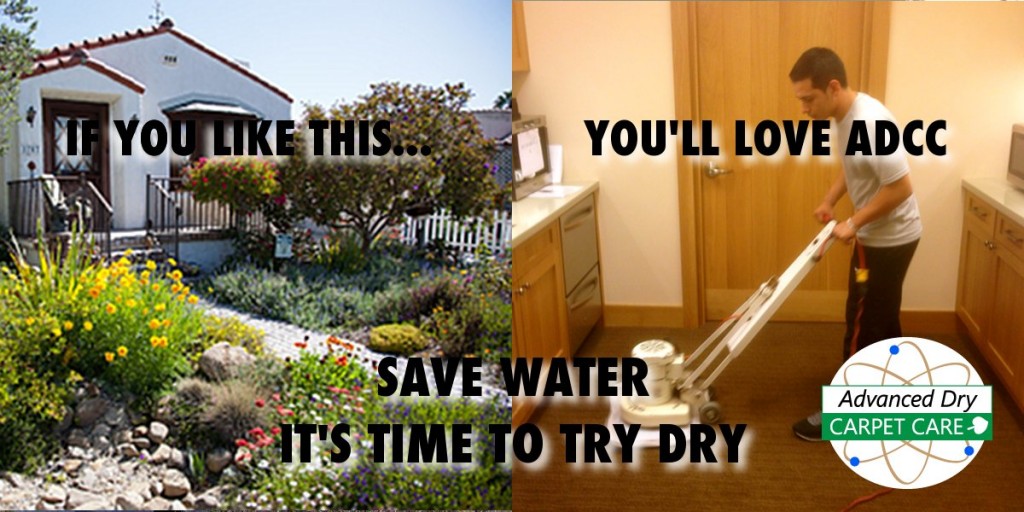 Drought or no drought, water is in limited supply in California. So, it makes sense to save water in your yard, your shower, washing your car – wherever you can. Did you know you can save water cleaning carpet. With our advanced carpet cleaning systems, we use a fraction of the water used by hot water extraction cleaners (steam cleaners).
How We Save Water Cleaning Carpet
We simply use less cleaning solution. In a typical house, we use 2 – 3 gallons of cleaning solution with our popular Teri-Towel System. Compare that with the 20-30 gallons of solution used by typical hot water extraction cleaners (steam cleaners) like Coit and Stanley Steemer or 10 gallons used by Chem-Dry in a typical home.
We use less water, less chemicals and less waste water going down the drain and into our creeks and rivers. That's why you're able to use your carpets and rugs 2-3 hours after we've finished cleaning your carpet.
Our HOST Dry Cleaning system uses almost NO WATER. The HOST sponges™ are organic cellulosic fibers which contain moisture and detergent. After cleaning your carpet, the material is vacuumed up and disposed of – returned to the earth.
You don't just save water cleaning carpet. You get your carpet cleaner. Spots do not return.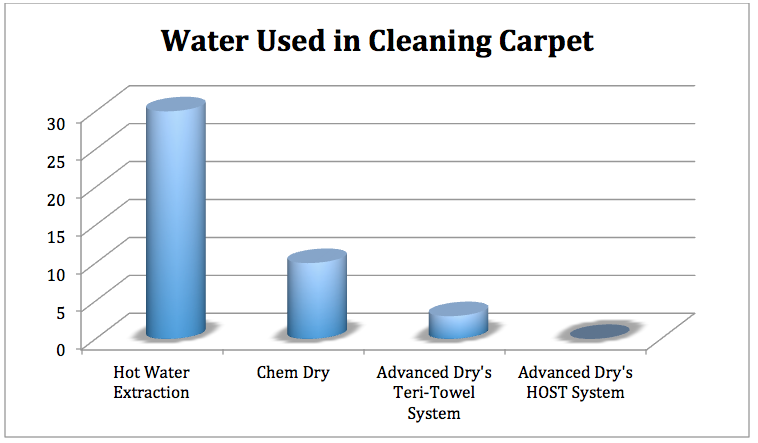 Click or Call for your next rug or carpet cleaning and save water.
707-575-0114