You've gotta see this beautiful, romantic vacation rental. More amazing than the cottage is the breath-taking view of the beach and ocean from the bedrooms.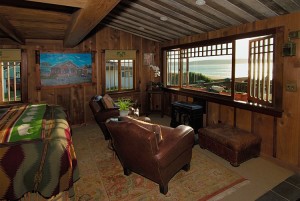 This romantic, Coastal, Arts and Crafts Style Cottage was originally built in 1918 by Zella Lee Gibson, as her painting studio. The cottage has been lovingly restored by the owners, a wine country interior designer and a general contractor.
"The cottage is meticulously maintained to the highest cleaning standards …with eco-friendly products."
So, when the owner wanted the carpet, rugs and upholstery cleaned, he called Advanced Dry Carpet Care.
Carpet Cleaning for Dillon Beach
Do you have area rugs, carpet or upholstery in Dillon Beach, CA? For Upholstery, Rug and Carpet Cleaning Dillon Beach, call us at 707-575-0114 for all-natural, allergy-free cleaning.
See and Rent this lovely cottage HERE.